Product Description
Stone CNC Router Machine for Marble
Gildemeister Stone CNC Router Machine for Marble is mainly designed for Stone carving work on Marble ,granite ,sandstone and other hard material .It is an extended products of CNC Router Machine .The reason why it could be used for stone carving work is because that this type of CNC Router machine has equipped with bigger power water cooling spindle ,heavy duty structure as well as bigger stepper motors .Machine control system is pretty much the same as woodworking CNC Router ,it could be DSP or Ncstudio etc .It is widely used for the stone processing business such as tombstone carving ,building decoration where need stone etc.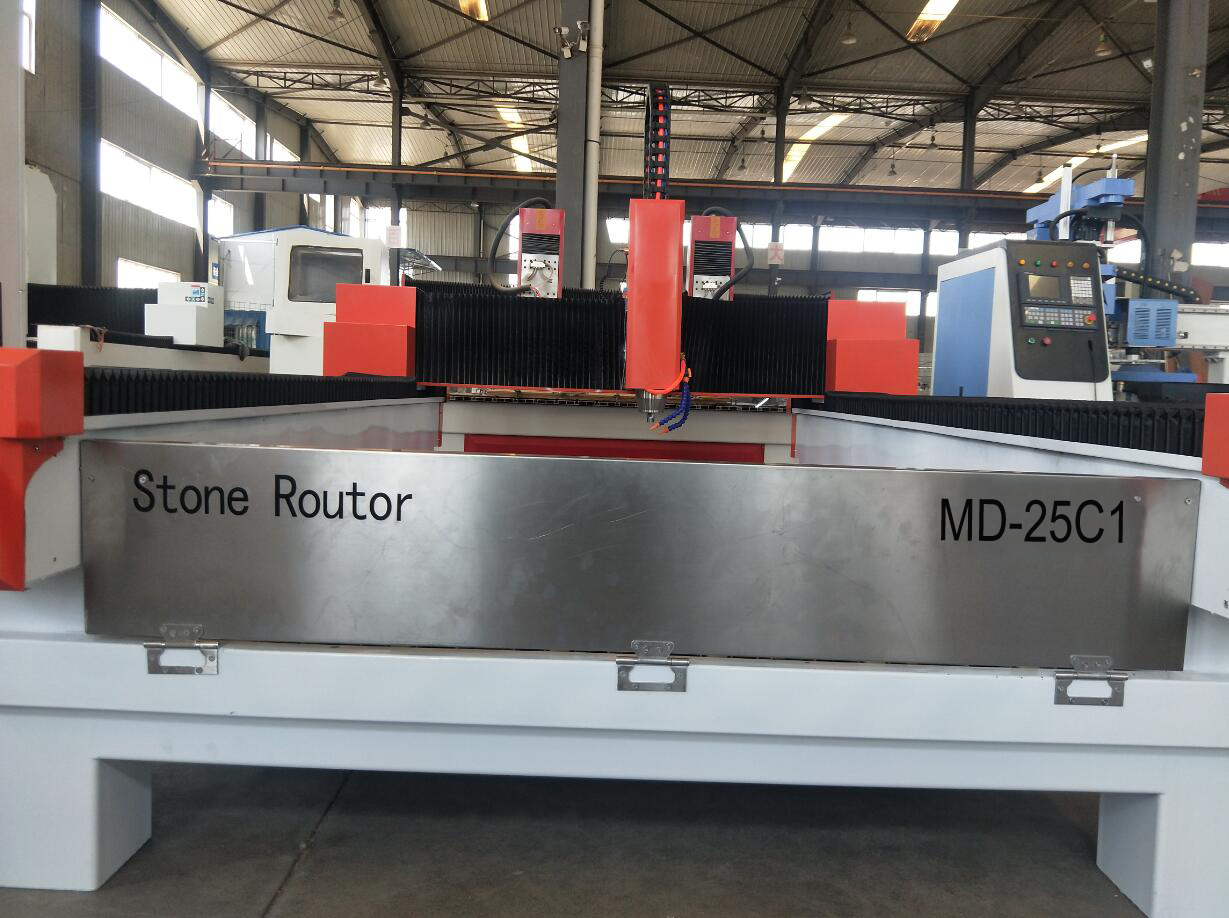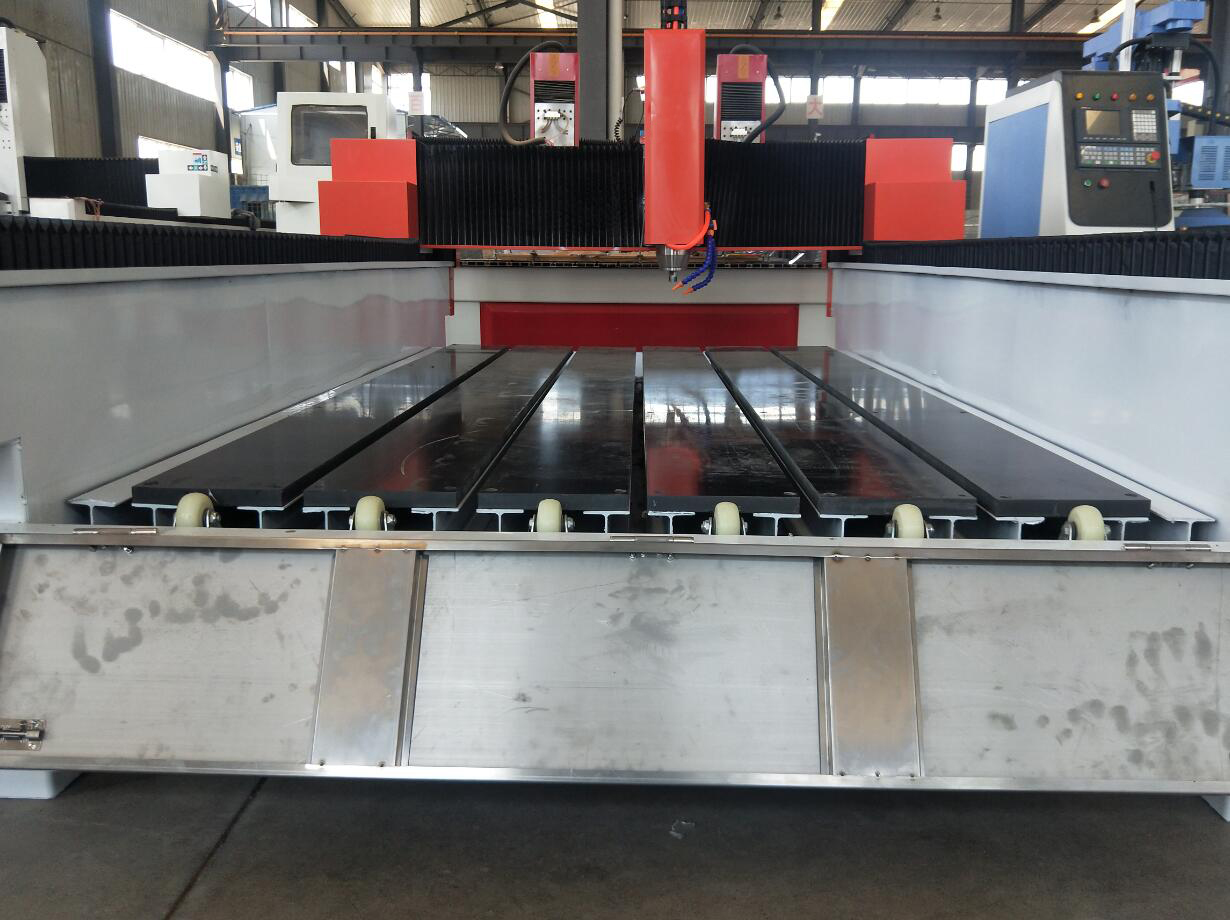 Features:
1.0 Whole steel welded structure heavy duty ,could load Tons of marble on the table .
2.0 T-Slot table with universal beam steel ,prolong clamp device to hold all type of stone still .
3.0 Loading wheel in front of table ,help loading work easier ,stainless steel water tanks keep all the water recycle inside.
4.0 3 axis DSP controller or Computer based controller ,friendly to all type of CAD/CAM software which could creat G-code .
5.0 High power 5.5Kw water cooling spindle with constant torque ,Water cooling device to protect cutting bits .
6.0 All axis with covers to protec the rack and pinion from dust and water splash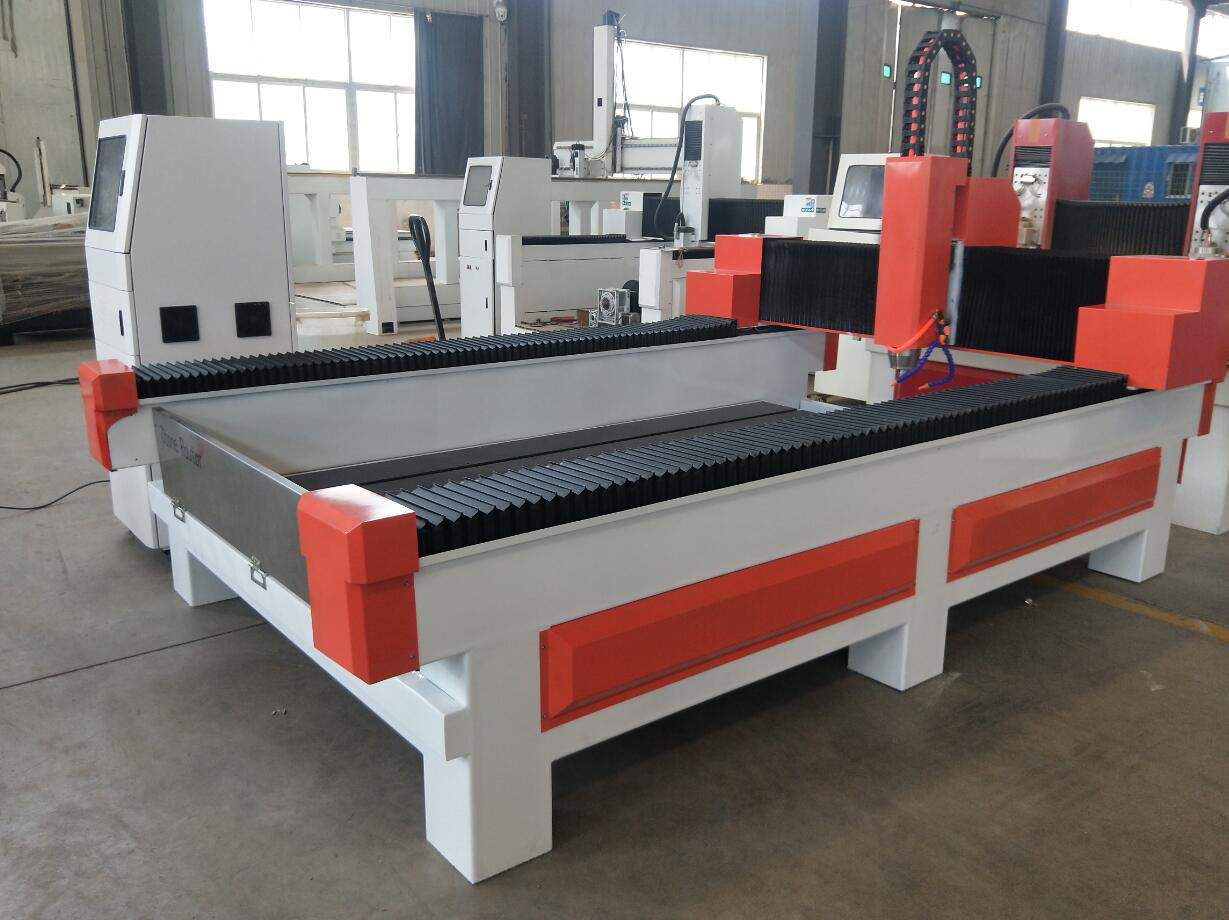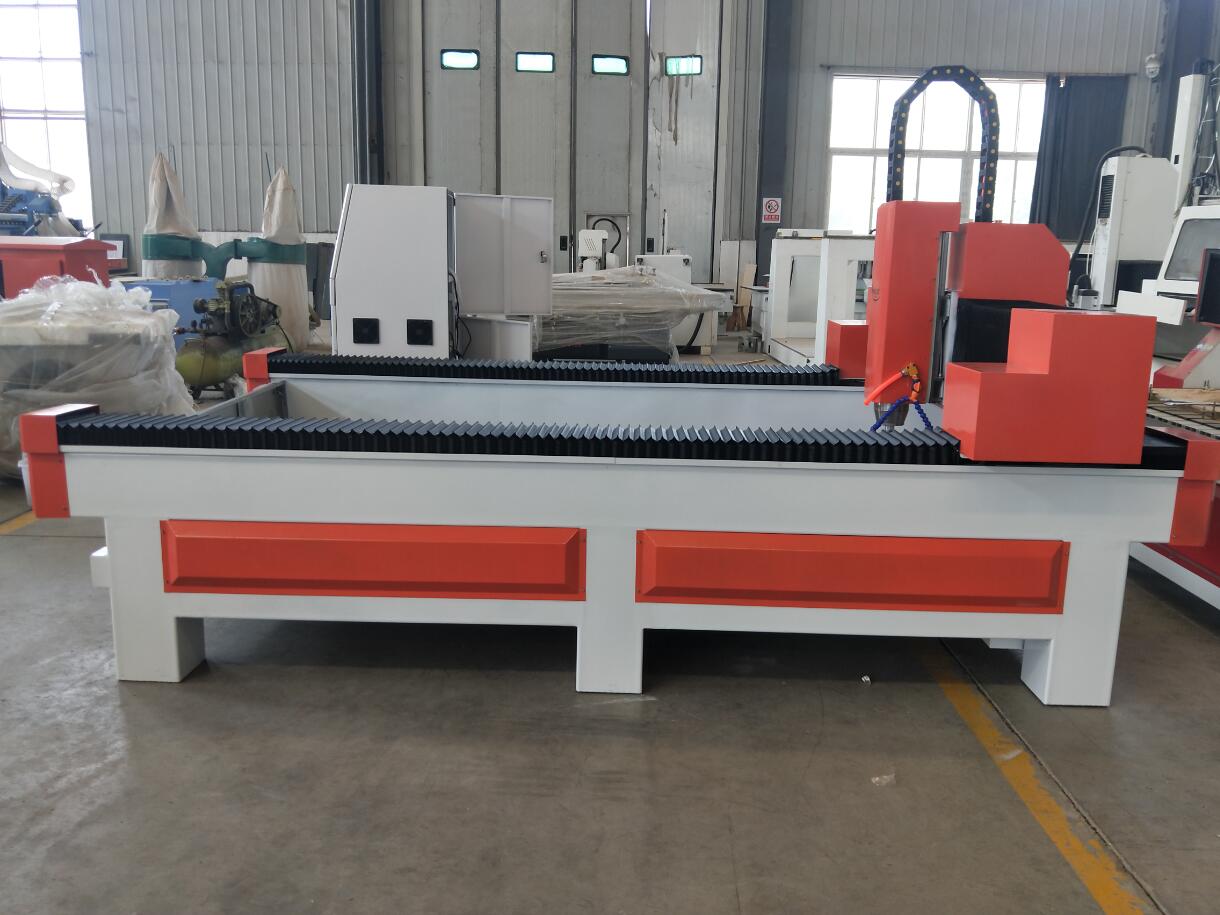 Applications:
Gildemeister Stone CNC Rouer machine is mainly used for the Stone carving work such as tombstone making ,kitchen decoration ,building lobby floor decoration ,building exterior decoration,ceramic tile 3D carving,bathroom decoration,factory door decoration etc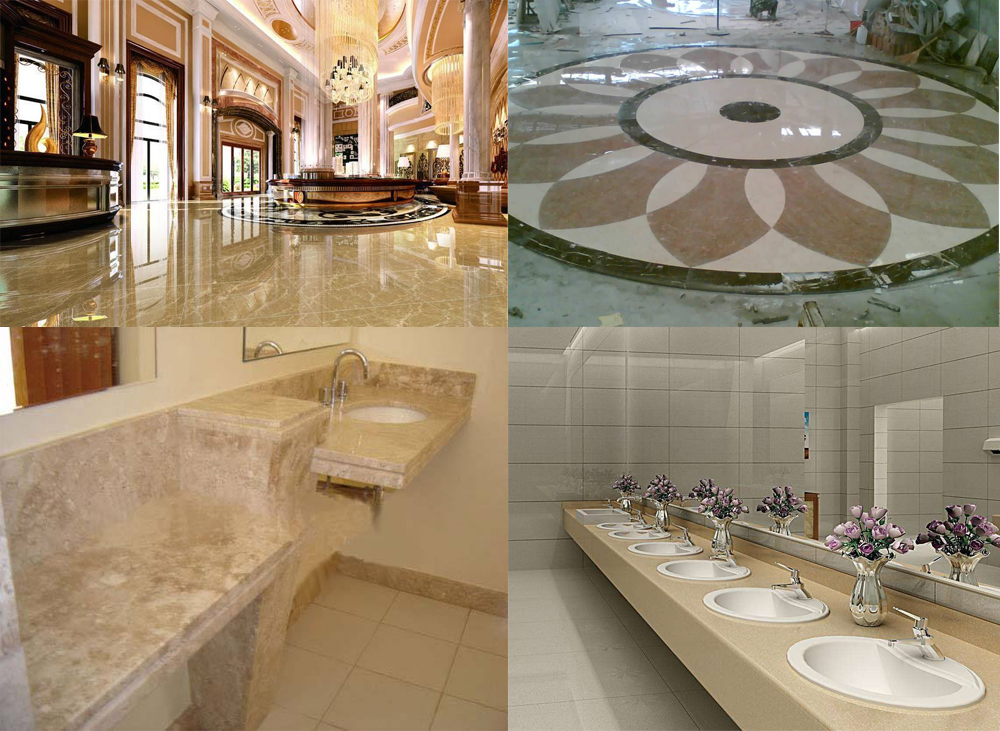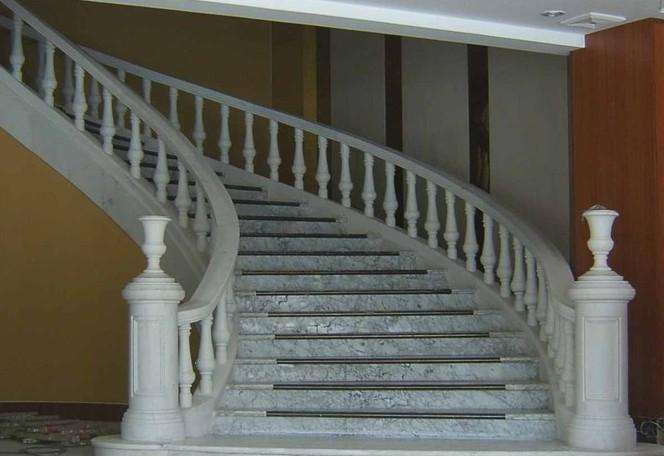 Specifications:
Model: MD-25C1

Working size : 1300X2500X300mm
Structure: Whole steel welded
Table:T-Slot
Controller: DSP/Ncstudio
Spindle: 5.5Kw water cooling
Inverter: Best
Rails:Taiwan
Accuracy:±0.05mm
Travelling speed:15m/min
Working speed:0-8m/min
Cooling mode: By water
Voltage: 380V/50HZ
Weight: 1650Kg
Package: Export standard
Samples: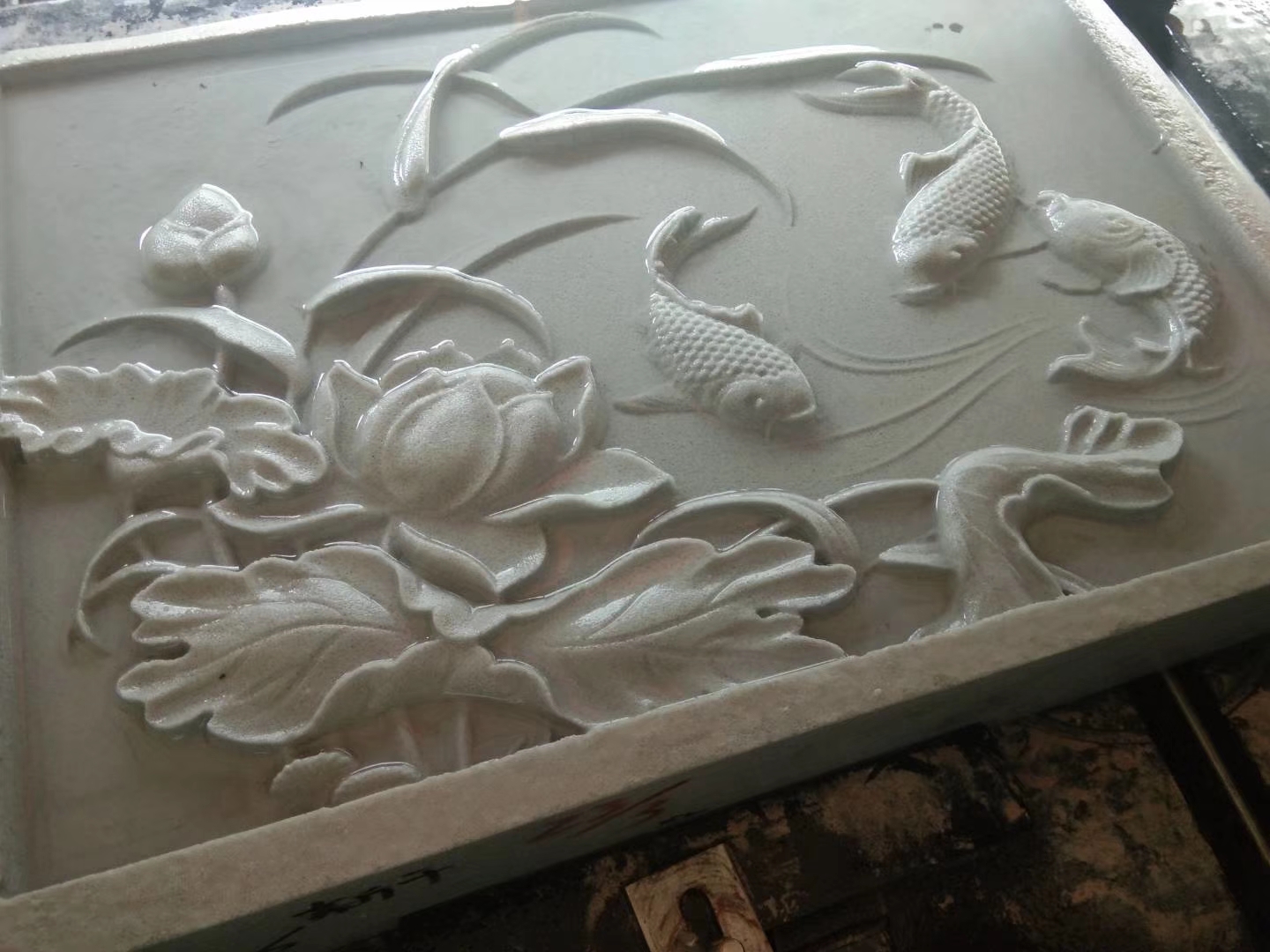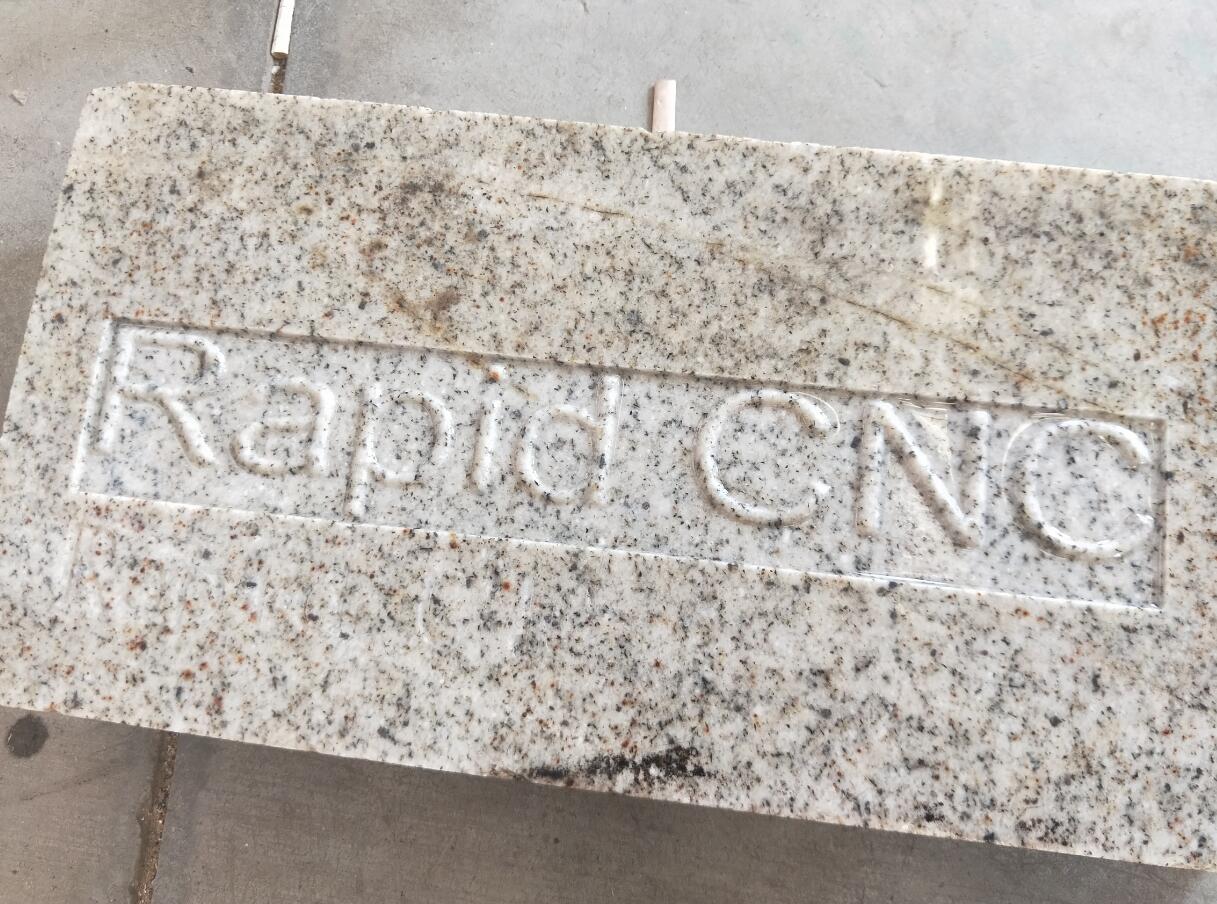 Packing and delivery: